Phison Electronics has cared disadvantages groups for a long time and assisted them by cash contribution and volunteer campaigns for the purpose of bringing positive energy to this society.
– Chairman Khein Seng Pua
Phison Electronics has cared the disadvantage groups for a long time. And Orphan Welfare Foundation is one of the group the company donates annually. In current 3 years, the company has donated nearly NTD $ 1 million and also provides goods for supporting their campaign, "Charitable Cycling Trip", such as water bottles, T-shirts, and towels. By doing so, those beneficiary will own the suitable equipment during the challenge.
Most of the beneficiary supported by Taipei Orphan Foundation are children and teenagers under 18 years ago who losing one or both or their parents. This Cycling Campaign was from August 11 to 21, starting from Taichung Train Station, passing through Tainan, Taitung, Yilan, Taipei, Taoyuan, Hsinchu, and Miaoli. The bereaved will challenge themselves, enhance their health, build up team spirit and cultivate their value. What's more, during the campaign of beach cleaning and anti-drug in this trip, the foundation believes its will helps those who participated cultivated their leadership and benevolence.
This time, the company supported the foundation not only by cash donation, but also providing comfort room for kids to rest. Moreover, the company offered lunch boxes, waters, and some cookies for 31 participants.
The chairperson, Khein Seng Pua, was present to encourage all the participants. He made a splendid company brief to let those kids be able to know the connection between technology and life, and further, to enlighten their interests and multiple development.
The participants has thanked for the company's long-term support. With the brief introduction by the chairman, they started to set their future goals and had a special and unforgettable memory.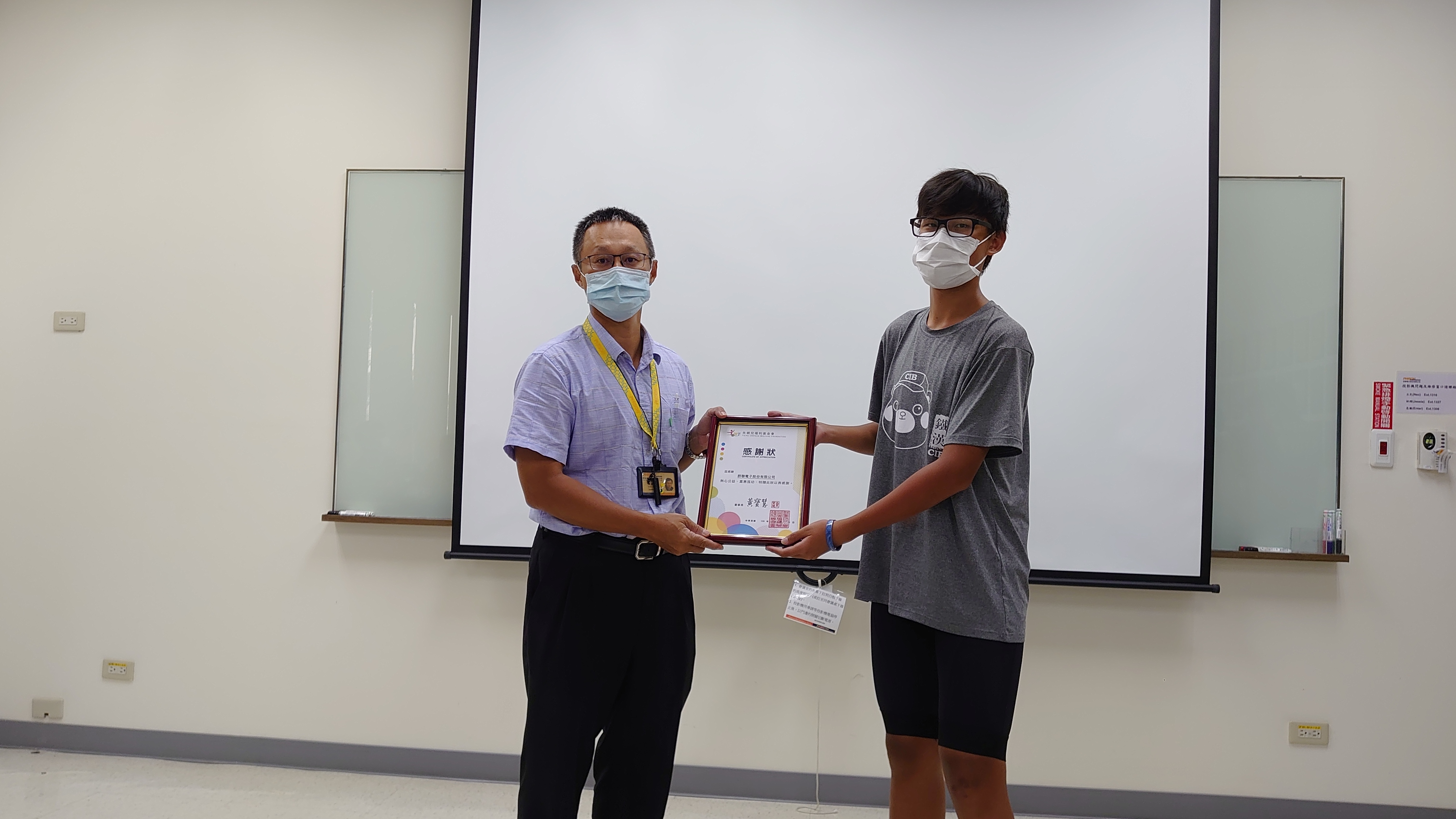 The participant gave the certificate of appreciation to the chairman