Computex, the world-famous Taipei International Computer Show, opens on May 28th 2019. One of the major themes this year is "Gaming" and the introduction of PCIe® 4.0 is generating a lot of excitement. PHISON Electronics (TPEX: 8299), the world-wide leader in SSD storage, proudly announces the arrival of the first PCIe 4.0 SSD. The PS5016-E16 is fully aligned with AMD X570 chipset motherboards. The improved performance and reduced latencies of PCIe 4.0 enabled solution will bring enhanced realism to the gaming world.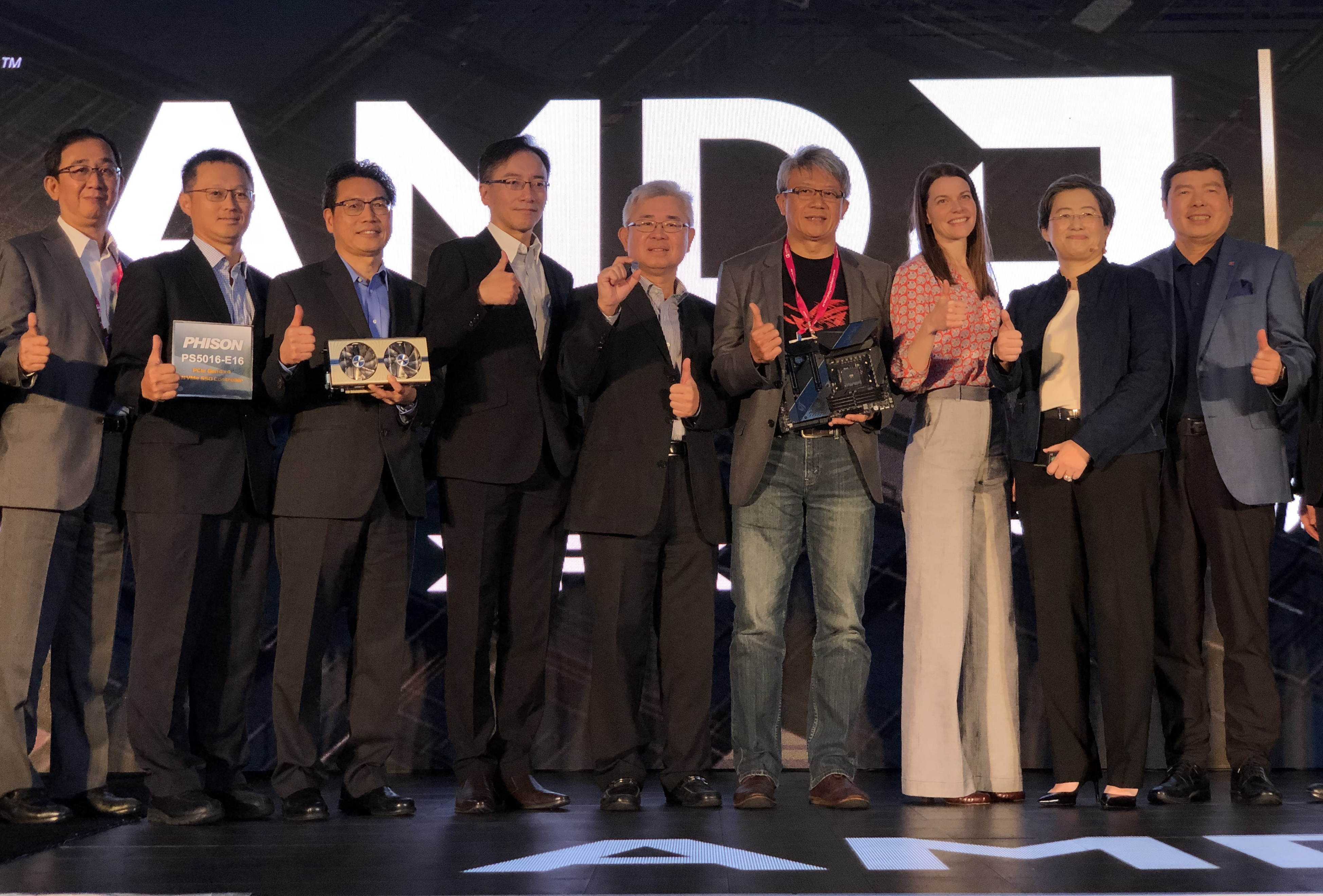 "3rd Gen AMD Ryzen Desktop Processors and AMD X570 motherboards for socket AM4 create the world's first PC platform to support PCIe 4.0 connectivity", said Chris Kilburn, corporate vice president and general manager, Client Channel, AMD. "We are delighted to be working with PHISON to lead the ecosystem of advanced PCIe 4.0 technologies."
K.S. Pua, Chairman and CEO of PHISON, said "Working with AMD has enabled rapid innovation and expansion of the PCIe 4.0 ecosystem. The PS5016-E16 is the world's first Gen4x4 NVMe SSD controller IC. When combined with AMD X570 motherboards, this storage solution is ready to meet the high bandwidth requirement of 8K HD gaming."
PS5016-E16 controller IC is PHISON's latest flagship SSD solution and the only PCIe Gen4x4 NVMe SSD controller chip in the consumer application market. Based on the 28nm process node and using PHISON's fourth-generation LDPC ECC engine, the PHISON PS5016-E16 controller IC can push flash memory to new levels. It is expected to start sampling and begin mass production from this quarter.
The motherboards that participate in and support AMD's first wave of PCIe 4.0 ecosystem include ASRock X570 Taichi and X570 Phantom Gaming X MB products, CORSAIR Force Series MP600 Gen4 PCIe x4 NVMe M.2 SSD, Gigabyte X570 AORUS XTREME and MASTER series MB products and AORUS NVMe Gen4 M.2 SSD series products, GALAX HOF Pro PCIe M.2 SSD products, and MSI X570 Series MB products, which are expected to bring a wave of heated discussions in Computex. PHISON will also continue to work closely with AMD and motherboard manufacturers and branded SSD partners to promote PCIe 4.0 applications and drive next-generation storage solutions.