Phison Electronics (8299.TW), industry leader in flash controller and NAND solutions, starts the new year demonstrating its latest flash controller technology at the Consumer Electronics Show 2019 (CES) in Las Vegas, Nevada. In its showcase at its private suite, Phison will be demonstrating the E16, its first PCIe Gen 4x4 SSD controller. Reaching sequential read of 4GB/sec and sequential writes speeds of 4.1GB/sec, the E16 will show the performance of the next generation of PCIe SSDs. Continuing to push the limits of external SSDs, Phison will be showing the newly certified PT32, their E12 based ThunderboltTM 3 solution. The PT32 can reach speeds of 2.8 GB/s sequential read, and 2.1 GB/s sequential write, making it one of the fastest Thunderbolt 3 solutions available. Using an ultra slim full metal enclosure, the PT32 is designed for portable daily usage, that is fully compatible with Thunderbolt 3 Type-C port. The showroom will also display a DRAMless and HMB ready solution powered by the E13T, a PCIe Gen3x4 SSD. The E13T has increased the performance across the board from Phison's previous PCIe DRAMless design. Most importantly, the E13T will double the write speeds of the previous generation.

Visit Phison at CES2019 to see the complete showroom and detailed showcase information.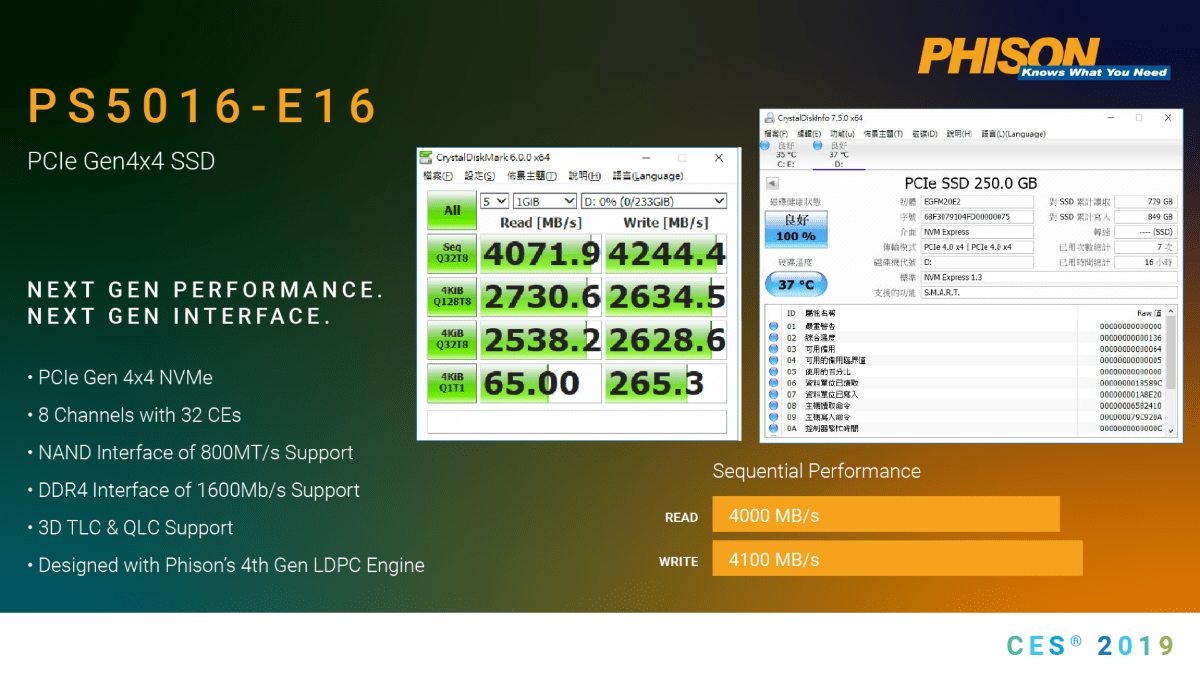 E16 – Next generation performance for the next generation of PCIe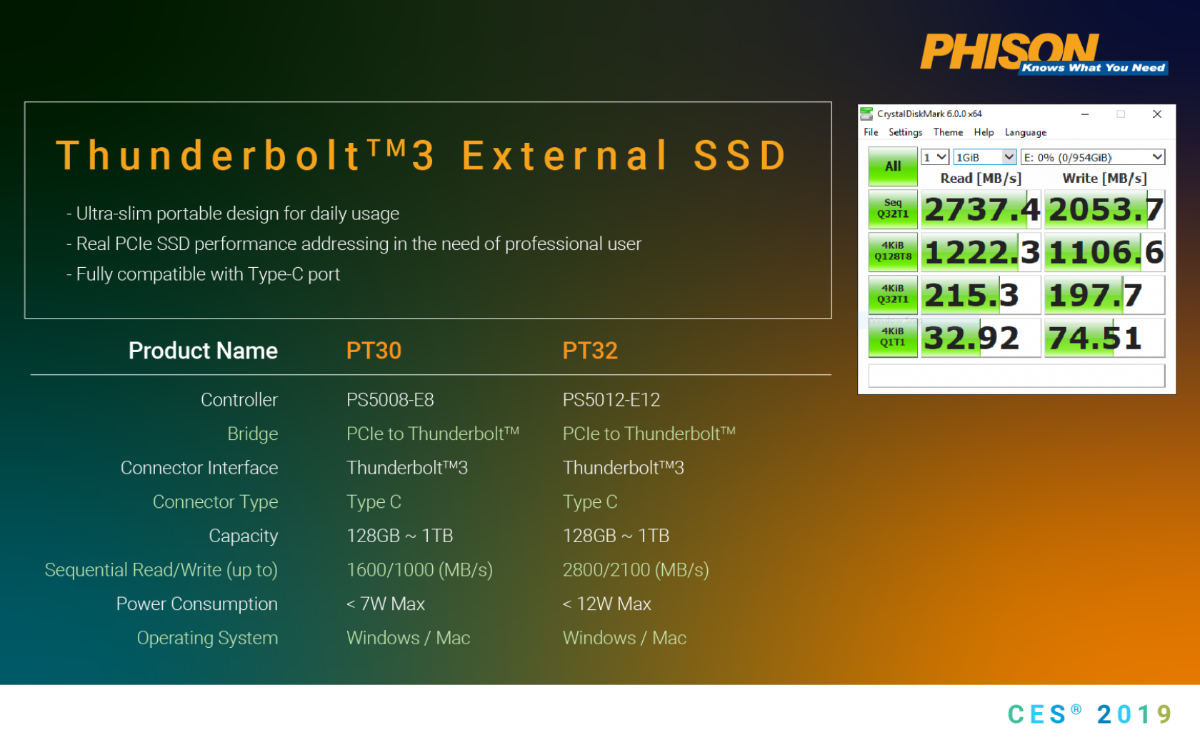 TB3 – High Performance Portable SSD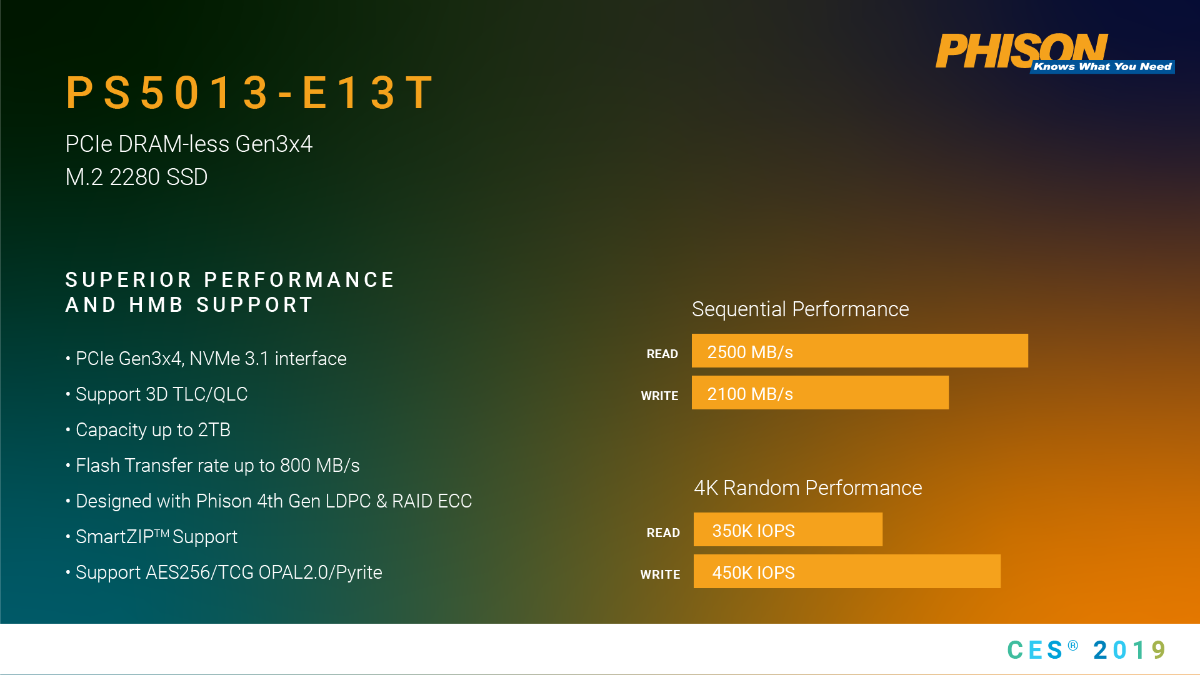 E13T – 2nd generation PCIe DRAMless design with twice the write speeds from previous generation.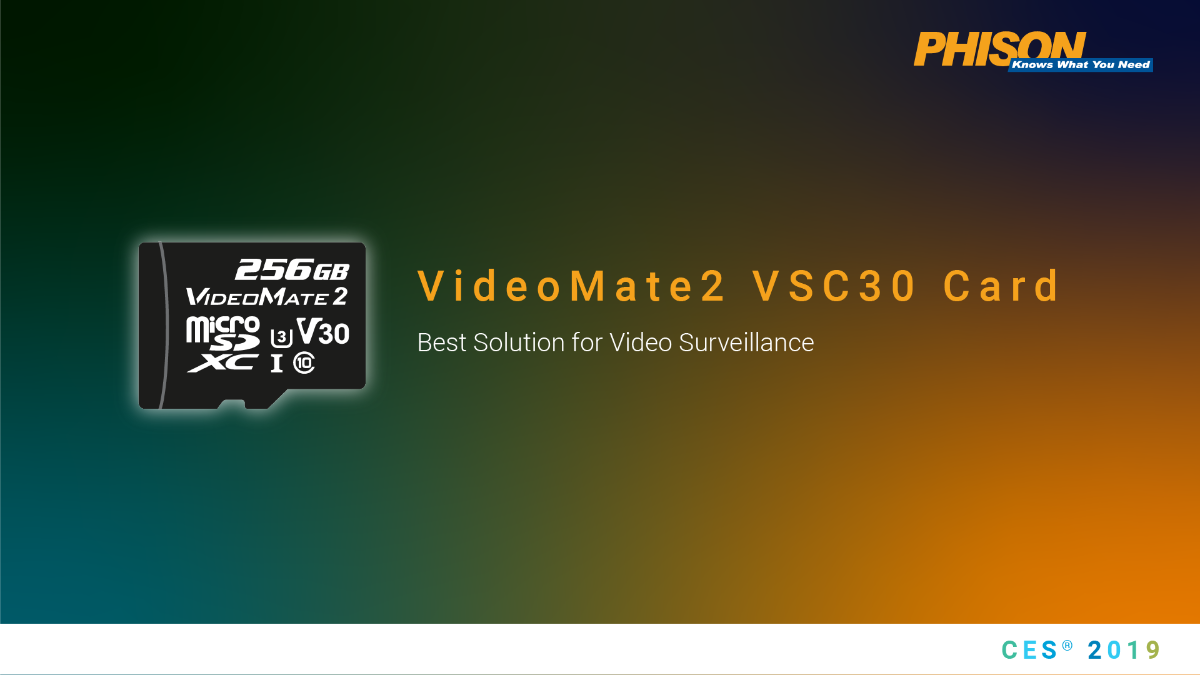 PS8131 – High sustained performance and high endurance SD / microSD solution.
The Best choice for 4K Cameras, Smartphones and Video surveillance applications.