Phison Electronics has been committed to public welfare and caring for disadvantaged groups for a long time. The 2021 shareholders meeting specially selected LSY's japonica rice (蓮心園庇護農場無毒蓬萊米) as a gift to shareholders. The gift of LSY's japonica rice is not only practical and environmentally friendly, but also represents Phison's implementation of corporate social responsibility (CSR). 
The "LSY Social Welfare Charity Foundation (蓮心園社會福利慈善事業基金會)" in Baihe, Tainan has been established for more than 20 years, focusing on improving the growth of slow children. The care of each slow child is a touching story. In 2014, the LSY sheltered farm (蓮心園庇護農場) was established, with a farm manager, agricultural technicians and employment attendants to guide sheltered employees to promote agricultural work.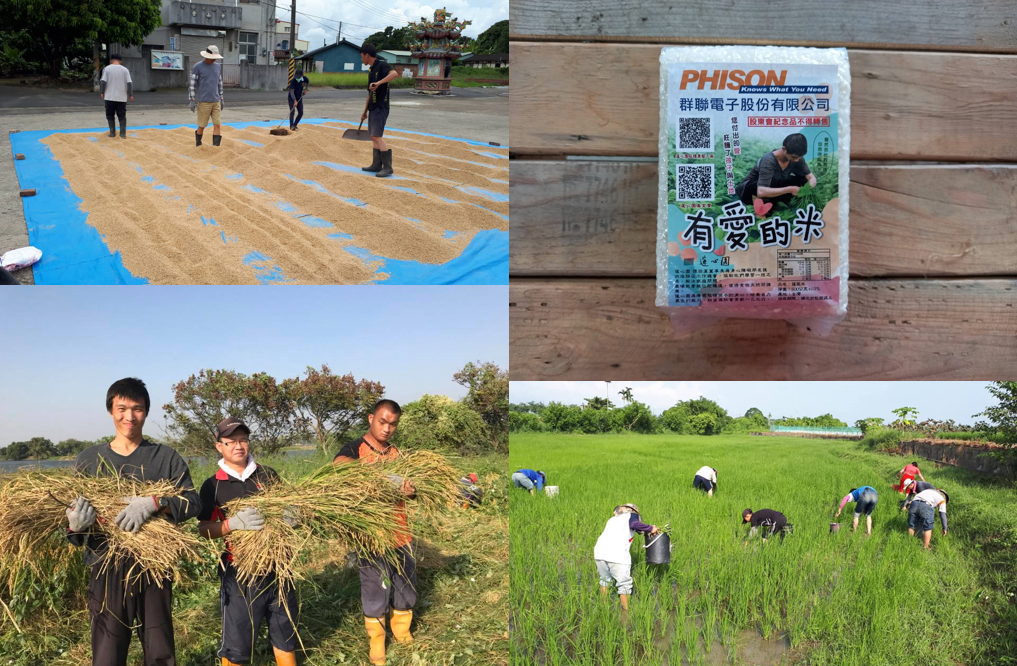 Phison presented LSY's japonica rice to shareholders
K.S.Pua, chairman and CEO of Phison, said that LSY Shelter Farm (蓮心園庇護農場) provides services and job opportunities for disabled friends, helping them learn a skill, solve family problems, and cultivate the ability to be self-reliant. In addition to treating the mind and body of slow children, it also gives them the opportunity to contribute to society, to protect this land with non-toxic and non-chemical fertilizer planting and solar farming. Through the opportunity of cooperation with LSY (蓮心園庇護農場), Phison not only helped these disadvantaged friends, but also continued to implement Phison's commitment to corporate social responsibility. 
[Introduction to LSY (蓮心園)]
LSY Social Welfare Foundation (蓮心園社會福利基金會) continues to grow in compassion, giving disadvantaged groups the opportunity to change, deeply rooted in the community, providing a full range of services and companionship, caring for the physically and mentally handicapped, and helping the handicapped to lead an independent life. 
In addition to the establishment of the LSY Special Education Center (蓮心園啟智中心), it has also entered the community to establish day work centers (日間作業所), sheltered agronomic factories and farms to help the disabled integrate into the actual services of the community, and look forward to creating a better life in Taiwan.