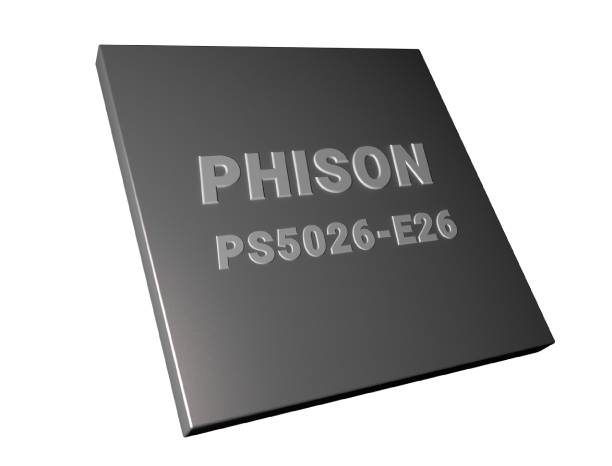 First in Class - Best in Performance
E26 PCIe Gen 5 client controller
Phison's first PCIe Gen 5 solution uses our outstanding architecture as a customizable solution to balance power, unique features, and class-leading performance.
The E26 charges into the new year to meet the high demands from emerging workloads designed to take advantage of Gen 5 hardware.
"By helping to enable an ecosystem, Phison's customizable E26 SSD is at the forefront of PCIe Gen 5 introductions and will facilitate data center customers looking to benefit from the technology's increased performance."
Jeff Janukowicz, Research Vice President at IDC
All-Day Notebook Computing
with Gen 4 Performance
A PCIe Gen 4 user experience in a low power M.2 form factor
The E21T allows for all-day computing in a mobile environment while meeting the performance needs of gamers, office workers, and business travelers.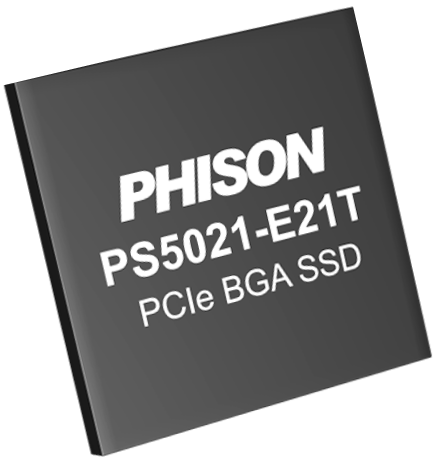 Next-Generation Leader
for NVMe Mobile Gaming
Coin-sized storage for smart devices
The new E21T BGA takes smart device storage to new heights with a 1.65mm Z-height and a massive 1TB capacity. This 11.5mm x 13mm package will power diverse workloads with the ability to make you a gaming champion.
NVMe Redefines Mobile Gaming
Phison's E13T BGA - first BGA SSD in a smartphone
NVMe is the performance leader in high-speed storage. Phison takes this technology to
every level of gaming to produce exceptional user experiences.

NVMe performance with moble efficiency.
The world's first gaming phone
enabled by Phison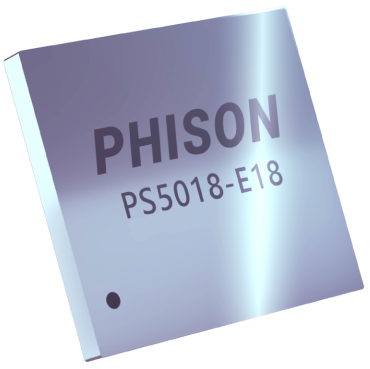 Next Generation Game
Workload Demonstration
Storage will drive the user experience in next-gen gaming
Game developers will rely on NVMe storage to deliver a consistent data stream to the GPU in 2022. This model will come to market through DirectX 12 Ultimate® to reduce game load times and expand virtual worlds. Phison is leading in the development of this upcoming technology to meet the challenging requirements of both high performance and performance consistency.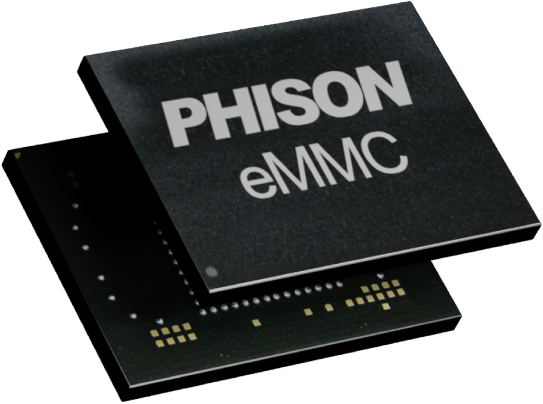 Virtual Worlds Require Real Storage
PS8232 champions award-winning performance for wearables
The unique Phison PS8232 offers best-in-class energy efficiency for wearable devices, IoT, networking and all smart devices. Make your product line stand above the competition with a crushing user experience.