Maternity health is not only a labor issue, but also a part of social security and women's human rights protection. Especially in the face of declining birthrate, in order to encourage childbirth and maintain a healthy labor force, the company establishes a maternity health protection management plan and implements related measures in accordance with the law.
The company provides benefits such as prenatal checkups leave , maternity leave, parental leave, parking spaces for pregnant women, and maternity subsidies. Pregnant employees can receive small gifts, and we conduct health risk assessments for female employees during pregnancy and one year after delivery. This year, the maternity hazard classification management of the working environment is carried out. It is classified as green (protected objects will not cause health hazards when working, and you should still pay attention to potential hazards at work), yellow (may affect embryonic development, mothers and babies during pregnancy or lactation) Health) and red (protected objects are prohibited from engaging in operations), respectively.  Maternal hazard classification signs are posted at the entrance of each area, so that women of childbearing age, pregnancy or employees giving birth within one year can clearly know which areas are not suitable for entry.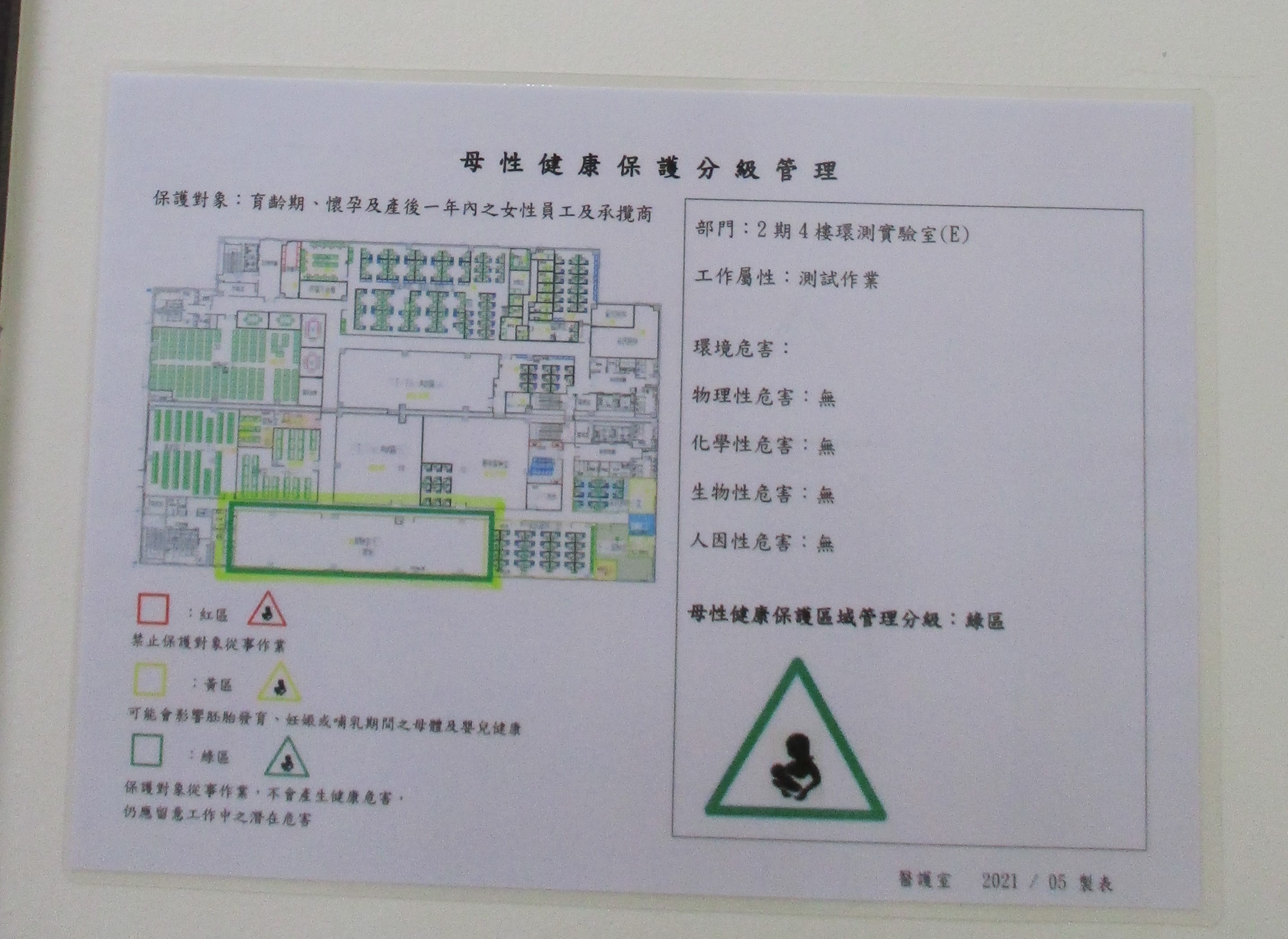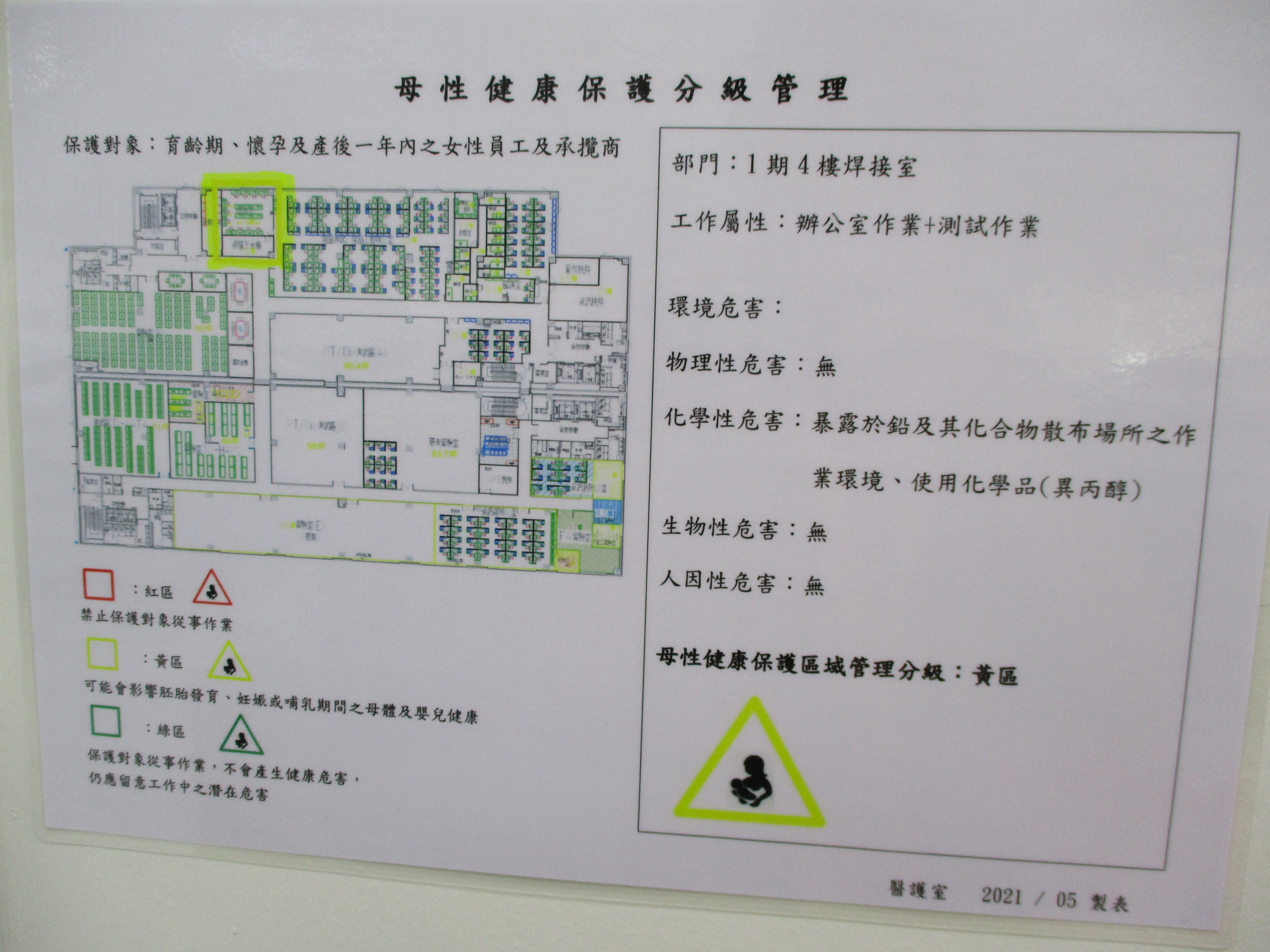 Besides, there is a rest room in the infirmary, pregnant employees can go to rest when they feel uncomfortable. We also provide complete equipment (ultraviolet disinfection pot, cleaning supplies, sanitary outfit, breast milk storage refrigerator) and cozy breastfeeding space for postpartum mothers to use. The infirmary regularly holds health seminars, so that novice parents can learn how to take care of themselves and their children through the courses. If employees have pregnancy or postpartum health problems, in addition to consulting the infirmary, they can also receive free consultation at the on-site doctor's service.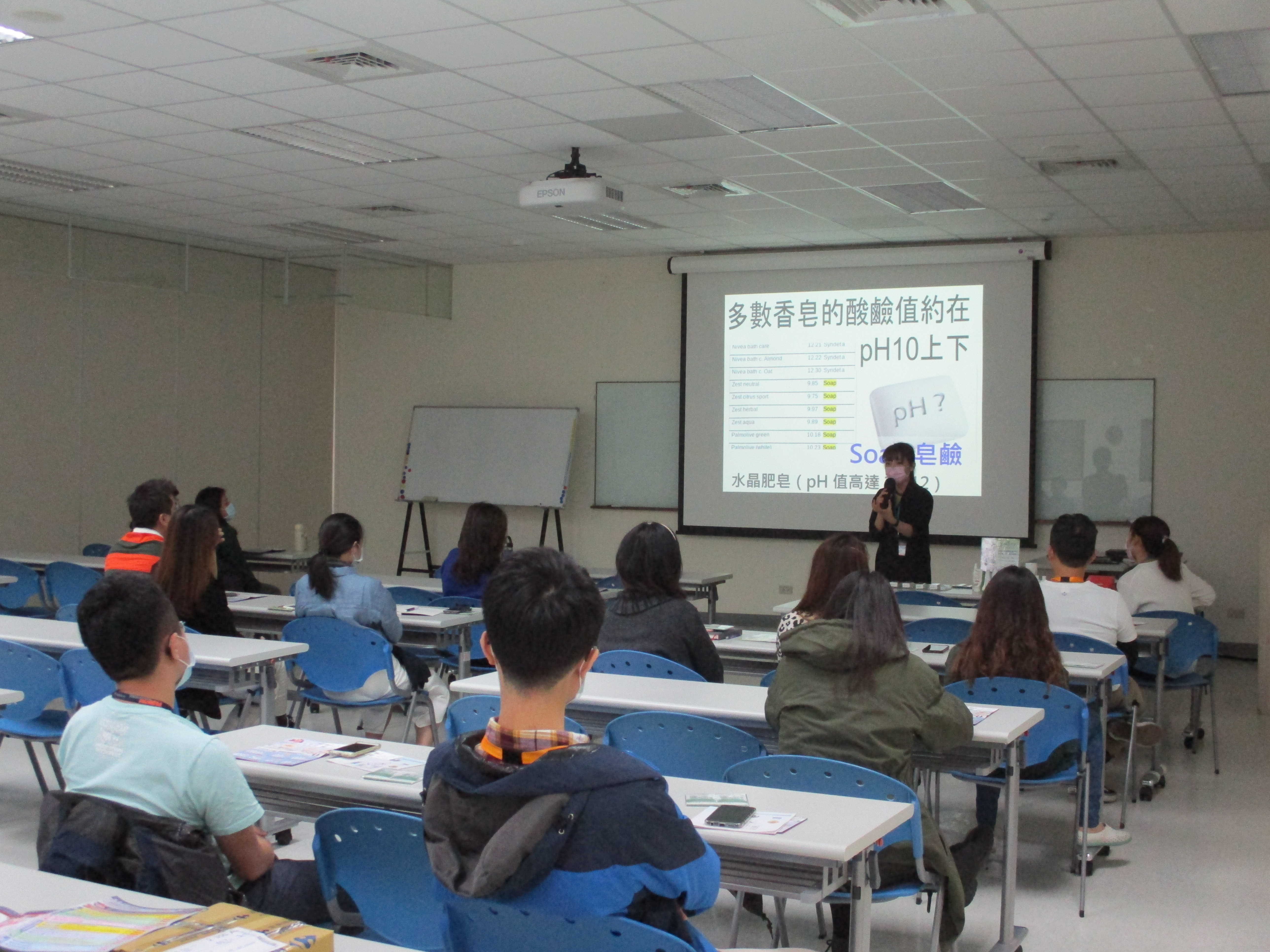 At present, the company has 580 female employees of childbearing age (15-49 years old), 8 pregnant female employees, 28 female employees less than one year after childbirth, and 7 lactating female employees. Through the above-mentioned welfare and health services, female employees can receive comprehensive care in the company, whether it is during pregnancy or the postpartum period.