Phison has launched its "Fun to Go to Schools" program for the third year in a row. Through this five-year initiative, volunteers lead young children in STEAM (Science, Technology, Engineering, Arts, and Mathematics) education activities, encouraging them to think and learn in a fun and interactive way. The lively atmosphere during these events has sparked the children's interest in optics and electricity.
The period before 11 years of age is considered the best time to learn STEAM education. However, in the conventional teaching environment in Taiwan, there is a severe lack of related equipment and facilities for children to learn from, especially in rural schools. This year, through the " Fun to Go to Schools" program, Phison led two schools (Li Yue Elementary School and Nan Hei Elementary School) to conduct a hands-on course on creating a seven-color star table lamp. First, engineers completed the lamp holder in the office, using a soldering iron to connect the wires in two stages, and then used a heat gun to heat-shrink the protective and insulated tubing. The entire process was recorded into multiple videos and integrated into the teaching materials, allowing children to fully immerse themselves in the experience.
During the second stage of the course, volunteers guided the children in assembling the lampshade, light bulb, and battery on-site, conveying scientific knowledge such as the principle of LED light emission, positive and negative polarity concepts, and how to avoid short circuits. Finally, the children painted and shared their creative ideas for the lamps, and the best works were selected, fully realizing the spirit of STEAM education.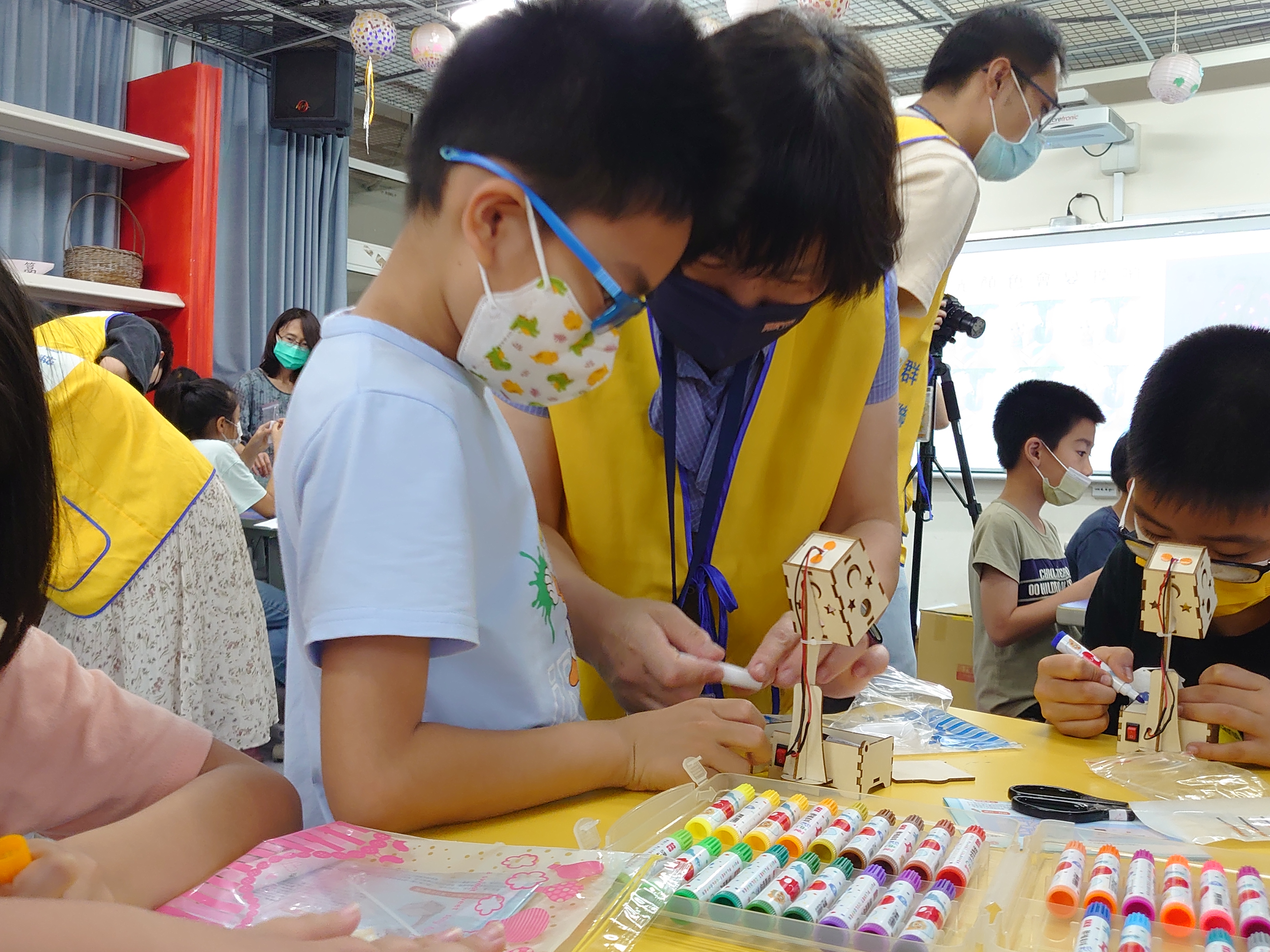 Being located in Miaoli County, Phison chooses to focus on the local community. In addition to recruiting volunteers from the company for three consecutive years, we also made donations to the two schools (Li Yue Elementary School and Nan Hei Elementary School) respectively. In the past three years, the volunteer team learned and grown together with the children, striving to bring more meaningful courses to everyone and cultivate students' potential.